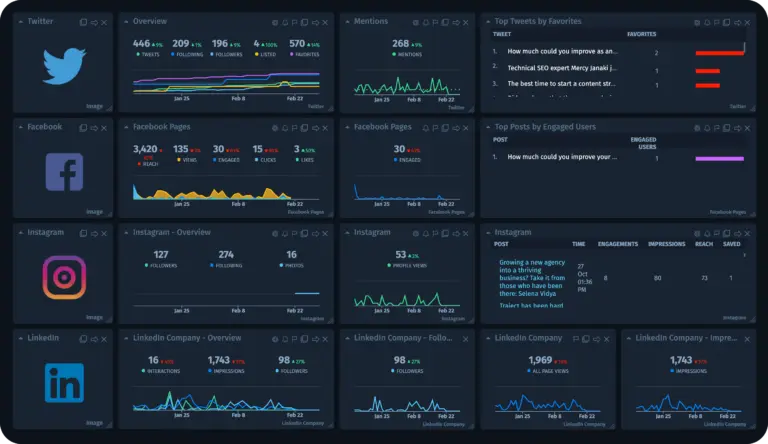 Monitor all your key business metrics on one dashboard. Sales, social media, accounts data, analytics and more. Save hours every day.
Integrate over 100 popular services, including Google Analytics, Google Ads, Facebook Ads, Twitter, Salesforce, Xero, LinkedIn, Google Sheets, Shopify, Zoho, Moz, YouTube, Hubspot, Sendgrid, Recurly, Mailchimp… and so many more!`

For a demo or to enquire about pricing, send us a note.